Our Story

The concept of Filadelfio's Restaurant & Bar came from a trip to New York by the original owner, a Kiwi very experienced in the hospitality industry. He sampled the delicious gourmet pizzas, relaxed in the quirky New York bars, sampled the excellent wines and ales on offer, and knew he was onto a winner!
So, in true Kiwi entrepreneurial style, he returned to Dunedin and opened Filadelfio's Restaurant & Bar at 3 North Road in 1995. A few years later, in 1998, Logan and Jo Beck purchased the very successful restaurant and expanded the business into a franchise with branches in Dunedin and Oamaru.
Today, Filadelfio's is a popular New Zealand chain of gourmet pizza restaurants that can make anyone feel at home, from the quirky student population down south to families, workmates and friends. With a menu that includes a wide range of gourmet pizzas – from traditional to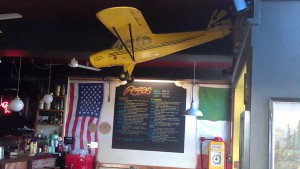 New Zealand favourites (and plenty of vegetarian options) – pastas and salads through to exquisite coffee, wine and beer selections, backed up with great service and 'New York-inspired' atmosphere, it's no wonder Filadelfio's is 'Kiwi loved'!